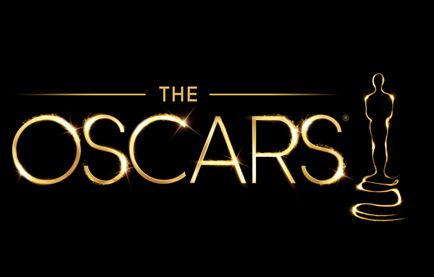 Se non puoi essere tra i primi, tanto vale arrivare tra gli ultimi, dicono. Ebbene, finalmente anche qui si parla, tra tanta curiosità e un po' di sconforto, delle candidature alla ottantasettesima edizione degli Oscar, annunciate giovedì 15 Gennaio.
A guidare la baracca, con ben nove possibilità di vittoria a testa, ci sono
Birdman
e
The Grand Budapest Hotel
, che si è già accaparrato il premio miglior commedia ai recenti
Golden Globes
. Segue a ruota
The Imitation Game
, con le sue otto nomination, a dirla tutta non esattamente meritatissime: per quando la pellicola di
Morten Tyldum
(candidato alla miglior regia) sia intensa e delicata, ancora non ci si spiega quella
reiterata
nomination a
Keira Knightley
come miglior attrice non protagonista. Vabbé. Sono comunque sei le nomination per il bellissimo
Boyhood
, che – si spera – porterà qualcosa a casa nelle categorie principali. È stato invece completamente escluso
Big Eyes
di Tim Burton, che ha comunque già incassato il
Globo
per la miglior attrice.
Le belle sorprese sono poche: quel
Nightcrawler
che campeggia tra le migliori sceneggiature originali, quelle cinque candidature (per lo più in categorie tecniche, ma pazienza) di
Interstellar
, quelle cinque nomination per
Whiplash
, non ancora uscito da noi, ma già vincitore di un
Globo
e trionfatore all'ultimo
Sundance Film Festival
.
Il tasto dolente è uno, ma con la scritta grossa, tipo un tasto dei telefoni per i vecchi:
Gone Girl
, che potrebbe vincere (e non lo farà) solo grazie alla presenza di
Rosamund Pike
tra le migliori attrici protagoniste. Ora, con tutto il rispetto e la curiosità dovute a molte pellicole non ancora uscite in Italia, come è possibile escludere David Fincher dalla rosa dei migliori registi? Cooome?
I vincitori saranno annunciati il 22 Febbraio, se il mondo ci sarà ancora. Dopo il salto l'elenco delle principali nomination, mentre quello completo è come sempre consultabile sul
sito ufficiale
.
Best Picture (Miglior Film):
American Sniper
Birdman
Boyhood
The Grand Budapest Hotel
The Imitation Game
Selma
The Theory of Everything (La Teoria del Tutto)
Whiplash
Directing (Regia):
Alejandro G. Inarritu, Birdman
Richard Linklater, Boyhood
Bennett Miller, Foxcatcher
Wes Anderson, The Grand Budapest Hotel
Morten Tyldum, The Imitation Game
Cinematography (Fotografia):
Emmanuel Lubezki, Birdman
Robert Yeoman, The Grand Budapest Hotel
Lukasz Zal e Ryszard Lenczewski, Ida
Dick Pope, Mr. Turner
Roger Deakins, Unbroken
Actress in a Leading Role (Attrice Protagonista):
Marion Cotillard, Deux Jours, Une Nuit
Felicity Jones, The Theory of Everything
Julianne Moore, Still Alice
Rosamund Pike, Gone Girl
Reese Witherspoon, Wild
Actor in a Leading Role (Attore Protagonista):
Steve Carell, Foxcatcher
Bradley Cooper, American Sniper
Benedict Cumberbatch, The Imitation Game
Michael Keaton, Birdman
Eddie Redmayne, The Theory of Everything
Actress in a Supporting Role (Attrice Non Protagonista):
Patricia Arquette, Boyhood
Laura Dern, Wild
Keira Knightley, The Imitation Game
Emma Stone, Birdman
Meryl Streep, Into the Woods
Actor in a Supporting Role (Attore Non Protagonista):
Robert Duvall, The Judge
Ethan Hawke, Boyhood
Edward Norton, Birdman
Mark Ruffalo, Foxcatcher
J.K. Simmons, Whiplash
Writing – Original Screenplay (Sceneggiatura Originale):
Iñárritu, Giacobone, Dinelaris e Bo, Birdman
Richard Linklater, Boyhood
E. Max Frye e Dan Futterman, Foxcatcher
Wes Anderson ed Hugo Guinness, The Grand Budapest Hotel
Dan Gilroy, Nightcrawler
Writing – Adapted Screenplay (Sceneggiatura Non Originale):
Jason Hall, American Sniper
Graham Moore, The Imitation Game
Paul Thomas Anderson, Inherent Vice
Anthony McCarten, The Theory of Everything
Damien Chazelle, Whiplash
Foreign Language Film (Film Straniero):
Ida (Polonia)
Leviathan (Russia)
Tangerines (Estonia)
Timbuktu (Mauritania)
Wild Tales (Argentina)
Animated Feature Film (Film d'Animazione):
Big Hero 6
Boxtrolls (Le Scatole Magiche)
How to Train Your Dragon 2 (Dragon Trainer 2)
Song of the Sea
The Tale of the Princess Kaguya (La Storia della Principessa Splendente)
Music – Original Score (Colonna Sonora):
Alexandre Desplat, The Grand Budapest Hotel
Alexandre Desplat, The Imitation Game
Hans Zimmer, Interstellar
Gary Yershon, Mr. Turner
Jóhann Jóhannsson, The Theory of Everything
Music – Original Song (Miglior Canzone):
"Everything Is Awesome", Shawn Patterson, The Lego Movie
"Glory", John Stephens e Lonnie Lynn, Selma
"Grateful", Diane Warren, Beyond the Lights
"I'm Not Gonna Miss You", Glen Campbell e Julian Raymond, Glen Campbell… I'll Be Me
"Lost Stars", Gregg Alexander e Danielle Brisebois, Begin Again (Tutto Può Cambiare)
Film Editing (Montaggio):
Joel Cox e Gary D. Roach, American Sniper
Sandra Adair, Boyhood
Barney Pilling, The Grand Budapest Hotel
William Goldenberg, The Imitation Game
Tom Cross, Whiplash
Production Design (Scenografia):
Adam Stockhausen e Anna Pinnock, The Grand Budapest Hotel
Maria Djurkovic e Tatiana Macdonald, The Imitation Game
Nathan Crowley e Gary Fettis, Interstellar
Dennis Gassner e Anna Pinnock, Into the Woods
Suzie Davies e Charlotte Watts, Mr. Turner
MakeUp and HairStyling (Trucco):
Bill Corso e Dennis Liddiard, Foxcatcher
Frances Hannon e Mark Coulier, The Grand Budapest Hotel
Elizabeth Yianni-Georgiou e David White, Guardians of the Galaxy
Costume Design (Costumi):
Milena Canonero, The Grand Budapest Hotel
Mark Bridges, Inherent Vice
Colleen Atwood, Into the Woods
Anna B. Sheppard e Jane Clive, Maleficent
Jacqueline Durran, Mr. Turner
Visual Effects (Effetti Visivi):
Captain America: The Winter Soldier
Apes Revolution (Il Pianeta delle Scimmie)
Guardians of the Galaxy
Interstellar
X-Men: Days of Future Past